Streamline Healthcare Workforce Management: Einstein II IRP Next Gen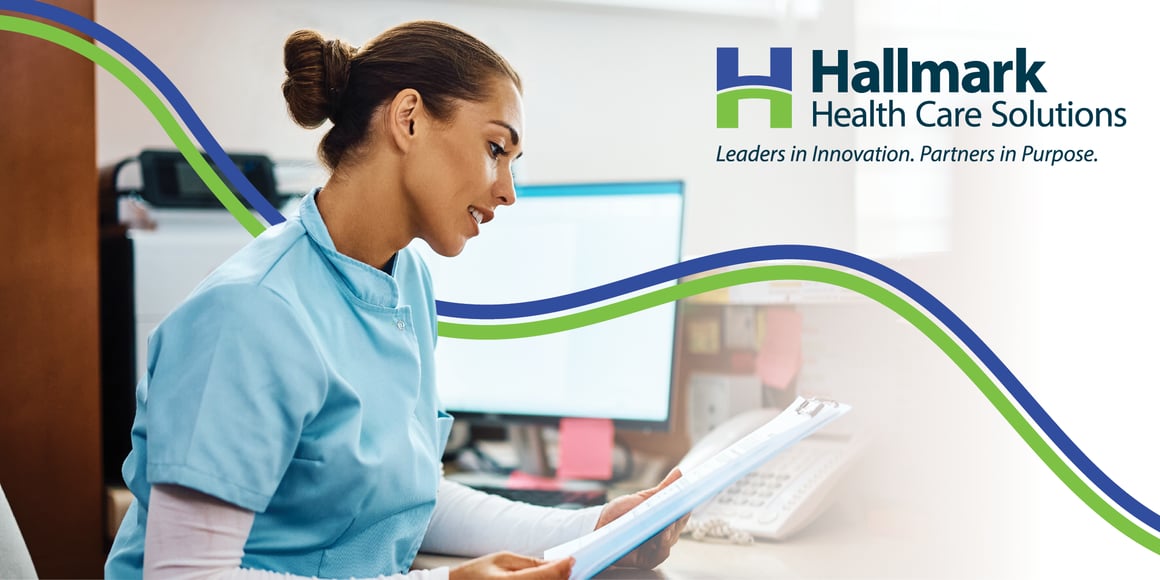 In an era where technological advancements are rapidly shaping the landscape of industries worldwide, the healthcare sector is no exception. Addressing the ever-evolving needs of healthcare organizations, Hallmark Health Care Solutions has taken a significant stride forward with the launch of its next-generation Einstein II Internal Resource Pool (IRP) product. This innovative offering showcases their commitment to revolutionizing workforce management solutions and fostering enhanced user experiences.
Hallmark Health Care Solutions has made its mark as a trailblazing healthcare technology company specializing in workforce management solutions. Their latest announcement revolves around the seamless integration of their Einstein II IRP with the Vendor Managed Solution (VMS) platform. A game-changer in healthcare technology, this integration ensures that users can now access both platforms from a single login, eliminating the need to navigate between separate interfaces to manage their data.
The consolidation of the Einstein II IRP and VMS platforms brings together sourcing, deployment, and management from both internal and external resource pools, under one unified roof. The days of toggling between platforms are over, as healthcare professionals can now oversee all aspects of talent management on a single platform. This enhancement offers more than just convenience – it offers a streamlined workflow that enhances visibility, efficiency, and usability for healthcare organizations.
Neeraj Isaac, the CTO and co-founder of Hallmark Health Care Solutions, emphasizes the driving force behind this development: "The launch of Hallmark Health Care Solution's next-generation Einstein II IRP product demonstrates our commitment to creating personalized high-impact customer experiences. This product release enhances our platform by offering improved visibility, efficiency, and usability." This commitment to customer-centric solutions speaks volumes about the company's dedication to empowering healthcare workers to thrive in a dynamic industry.
William Reau, the Chief Operating Officer at Hallmark Health Care Solutions, underscores the company's ethos: "We continually look for ways to make it easier for our customers to do their jobs. Our investment in technology is an investment in our customers. We listen. We learn. And we act." This proactive approach resonates with healthcare professionals who require agile solutions to manage their ever-evolving demands.
So, what does this next-generation integration offer in practical terms?
Unified Job Order Management: With the consolidated platform, users can create and release job orders both internally and externally without the hassle of switching between different interfaces. This streamlines the process and ensures seamless communication across the healthcare organization's talent management landscape.
Automated Promotion of Job Orders: The Einstein II IRP and VMS platforms are now synchronized to automatically promote job orders from the IRP platform to the VMS platform if the order remains unfilled for a specified number of days. This intelligent automation saves time and minimizes manual interventions, enhancing efficiency.
Enhanced Order Journey Visibility: The Order Journey tab serves as a powerful tool that allows users to compare their IRP and VMS job orders in one place. This consolidated view provides insights into the order's progression and status, aiding in informed decision-making.
This integration doesn't force existing customers into a one-size-fits-all approach. While the Einstein II IRP and VMS are now synergized, customers can still choose to purchase them separately. The impact of this product launch is primarily felt by those who subscribe to both products, ensuring a seamless transition for those already leveraging the capabilities of both platforms.
One standout feature of this integration is the enhanced user experience it delivers. The dashboard offers a personalized touch, enabling users to move and arrange widgets according to their preferences. This customization provides a sense of ownership over the platform and promotes a more intuitive interaction, boosting user satisfaction.
In a world where healthcare organizations are constantly seeking ways to optimize their operation and elevate patient care, Hallmark Health Care Solutions stands at the forefront of innovation. Our next-generation Einstein II IRP product marks a pivotal moment in healthcare technology, exemplifying our company's dedication to empowering healthcare professionals through user-friendly, efficient, and integrated solutions.
To learn more about Hallmark Health Care Solutions and the transformative impact of their latest release, visit hallmarkhcs.com. As the healthcare industry continues to evolve, Hallmark Health Care Solutions remains a beacon of progress, supporting healthcare organizations in their mission to deliver exceptional patient care.