The History of Hallmark Health Care Solutions & Its Technology Platforms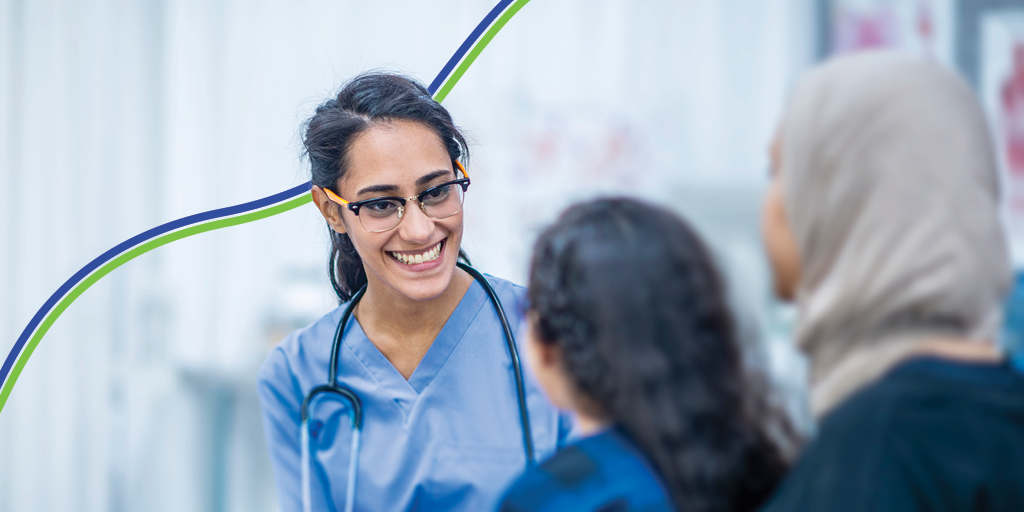 In little more than a decade, our company, Hallmark Health Care Solutions, has grown from a humble startup into a leading healthcare technology firm whose principal products – Einstein II and Heisenberg II – have found enthusiastic users across the country.
Today, we contract with some of the nation's largest and most reputable hospitals, health systems, and provider groups. Altogether, we have delivered our clients hundreds of millions of dollars collectively in cost savings and surpassed over $5 billion in provider compensation calculation. Our success on behalf of our customers shows in our growth, earning us a place in the top 6% of the Fortune 5000 fastest-growing companies in America.
How did we get here? What bridges the gap between our early ambitions and our current achievements? In short, what's our story? Today, we're pulling back the curtain to share a little of our history.
It all started over a decade ago with the realization that we knew a way to fill a pressing gap in the healthcare market. Specifically, it's not possible to effectively address labor-related challenges or to generate deep analytics with spreadsheets and manual processes alone. This was especially true after the passage of the Affordable Care Act in 2010. We saw a need for healthcare organizations (HCOs) to have access to information and functionality that weren't otherwise available. Without more sophisticated processes and technology, HCOs face severely limited visibility and operational control. That, in turn, makes it harder to operate efficiently and deliver the best possible patient care. We knew we could bridge this gap with smart technology.
So, we created proprietary technology engines that could solve healthcare's most pressing labor-related challenges.
At the time, we realized that talent management in healthcare was becoming more of a science. That realization shaped our approach to solving these healthcare challenges, with the introduction of our first product, the Einstein II platform.
Einstein II
Internal Resource Pool (IRP) & Vendor Managed Solution (VMS)
At its most basic level, science is defined as the pursuit and application of knowledge and understanding. In our approach to mastering healthcare staffing, we were effectively acting as scientists. So, it made sense that our first product line, geared toward solving the staffing challenges in healthcare, be named after the man who is arguably the world's most respected scientist, Albert Einstein. In fact, our original tagline for Einstein II was: "So smart you think it is alive."
As we continued to iterate on the product, it became ever smarter. It gained an increasing ability to take the knowledge and understanding we garnered through our early work and apply them to the challenges facing HCOs. So, we evolved the tagline to "Simply Intelligent."
Today, Einstein II is available either as a comprehensive suite or as individual products to build and optimize internal resource pools (Einstein II IRP solution) and modernize all aspects of agency labor and vendor management when needed (Einstein II VMS). Using the power of a cloud-based platform, Einstein II offers the convenience of mobile app accessibility, inbound and outbound text message automation, and full configurability, bringing all stakeholders together on one platform for optimal workforce management across your hospital or health system.
Heisenberg II
Provider Compensation (PC) & Contract Management (CM)
As the healthcare landscape has evolved over the past decade, significant paradigm shifts have created a lot of change and uncertainty. The ACA alone was transformative. Altogether, these shifts led to entirely new approaches to healthcare delivery, including adopting Electronic Health or Medical Records management (EHR/EMR), Accountable Care Organizations (ACOs), population health models, multiple compensation arrangements for physicians, etc.
But all of it has been challenged by a lack of transparency and communication. From this chaos and uncertainty, our second product line was born. By helping provider organizations manage provider compensation and contracting, we mitigate these problems by building clarity, improving accuracy, and creating transparency.
Since this product was born out of the uncertainty in the market, we named it Heisenberg II, after Werner Karl Heisenberg, a German theoretical physicist credited with the uncertainty principle from quantum mechanics. Heisenberg II is a software solution for managing and administering provider compensation that allows both administrators and physicians to automate and simplify the challenging and arduous task of provider compensation administration and contract handling.
Heisenberg II provides organizations with a system of truth related to provider compensation, peace of mind that providers are being paid correctly, and the ability for administrators to focus more of their time on strategic items rather than figuring out how to pay their physicians.
Looking to the Future
Today, Hallmark Health Care Solutions, through our product lines, continue to revolutionize theories, change the way we look at workforce management, and honor those earlier scientists who saw things differently and were able to transform the world. And we always have our eye on the emerging and upcoming needs of our customers. The only constant changes, as the timeless adage says, and we are constantly evolving and adapting to stay at the forefront of the always-shifting marketplace.
As Neeraj Isaac, co-founder and CTO of Hallmark Health Care Solutions, told HR Tech Outlook, "Our platforms are built for today and beyond. We looked at how healthcare from a decade ago has changed, and we evaluated three to five years ahead of time to adapt to growing needs. Clients can use the data our solutions generate to devise future-proof hiring strategies."
Today, as it has for the past decade, our focus remains squarely on the customer: providing high-quality solutions and products developed and delivered through operational excellence. Indeed, our new tagline – "Leaders in Innovation. Partners in Purpose." – articulates that balance between our cutting-edge technology and our deep commitment to supporting our customers in achieving their end goals.
It has been an exciting and rewarding adventure to become the leading healthcare technology company we are today, and we look forward to continuing this journey for many years to come.